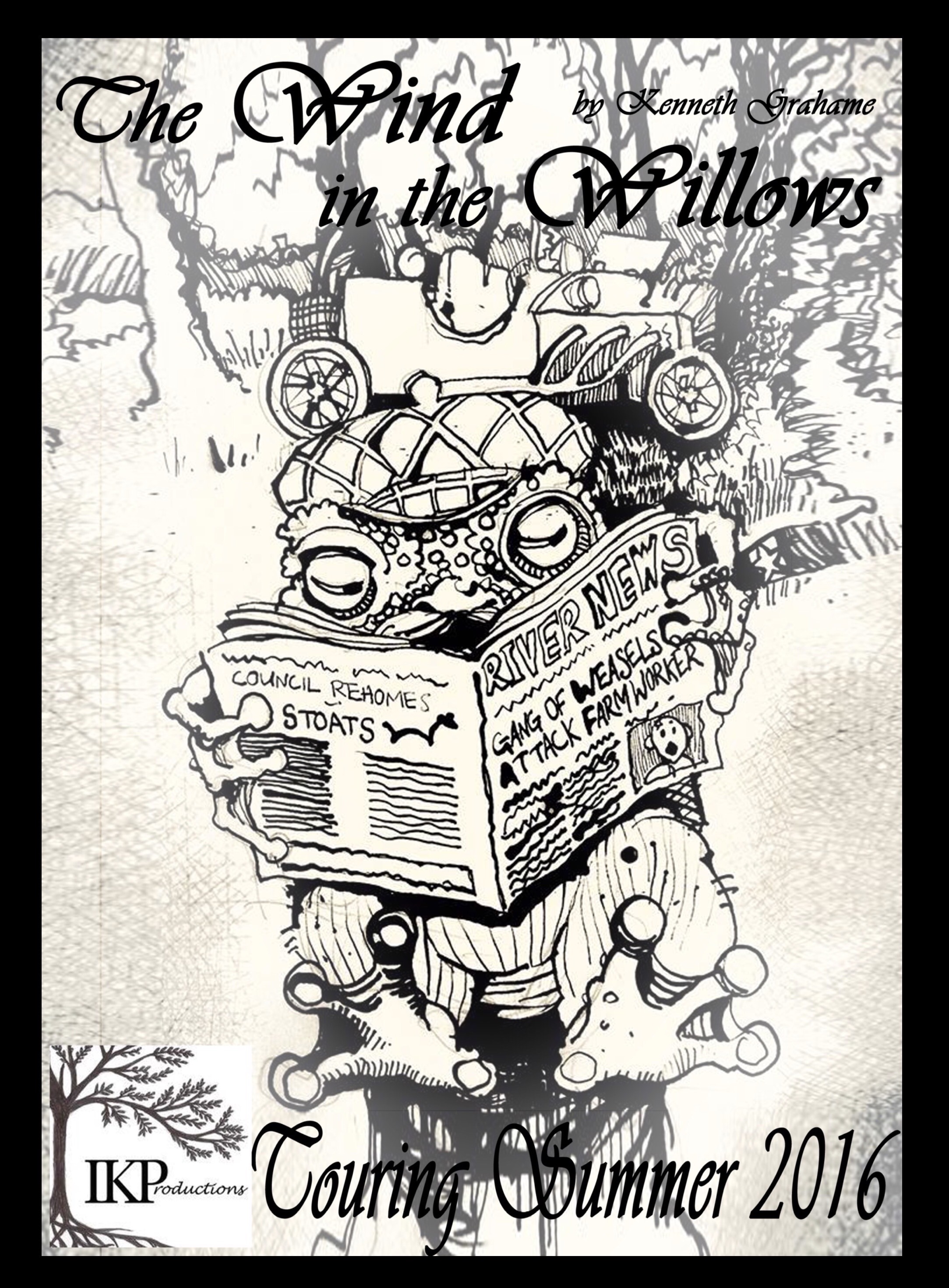 After the jolly good fun of last year's Rip-Roaring Summer Adventure, IKP are off on another escapade in the Summer of 2016. Join Ratty, Mole and Badger as they explore the Riverbank and try to contain the excitable Toad. Expect animals, adventure, swashbuckling and Motor-Cars. Beautiful, glorious, majestic Motor-Cars! For now is the Hour of Toad. Poop-poop!
Adapted from the classic novel by Kenneth Grahame, five actors play a variety of characters, animals and woodland creatures in this brilliant, hilarious and breathtaking story. With something for all the family, The Wind in the Willows is the perfect show for a Summer's Day Out.
The Wind in the Willows toured in Gloucestershire and beyond in 2016.