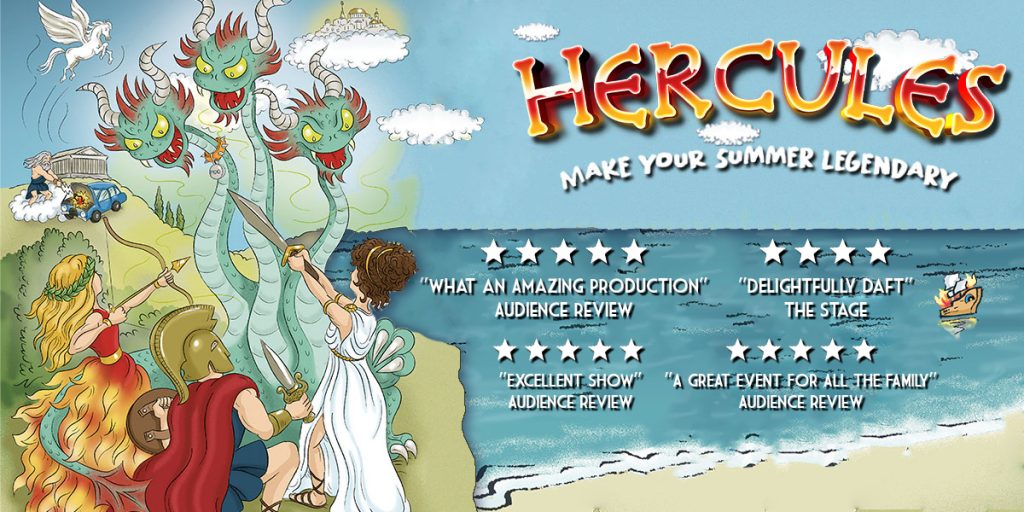 ON SALE NOW!
HERCULES 
Thu 30 June – Sat 2 September 2023
IKP's unmistakable brand of "delightfully daft" family theatre is back in Summer 2023 for another adventure for all ages.
Travel back in time to the land of heroes, monsters and myths and join Hercules as he labours for beauty, truth and love! Come along on a legendary adventure as Athena guides our hapless hero to success. But with time running out to prove himself a hero, will Hercules ever be able to scale Olympus and get own happy ending?

Book Your Tickets Now!

We saw Rapunzel last weekend…a fabulously funny show with lots and lots of laughs for all ages!
The whole family were entertained, big thanks IKP!
Maria
Rapunzel, 2022
First time watching a play by IKProductions, at the opening night of Rapunzel this evening, and we were completely blown away. Super talented cast who left us laughing hysterically the whole way through. I went with my 2 daughters and there was something for everyone. Highly recommend! We will definitely be back. Thank you!
Natalie
Rapunzel, 2022